ON Jan 11, 2014 AT 1/11/2014 06:37:00 AM
There are so many things I want to say......
ON Dec 13, 2013 AT 12/13/2013 06:58:00 AM
friends come and go.
i wish i could turn back the times to my highschool days...........
SUPER JUNIOR, 8 주년. ON Nov 5, 2013 AT 11/05/2013 08:40:00 AM
HAPPY 8TH ANNIVERSARY SUPER JUNIOR.
8 years of love. 8 years of happiness. 8 years of tears. 8 years of amazing music.
8 years of superjunior and elf love
thank you for bringing so much loves and coming to my life.
OPPA
a letter for you.
" I might not be paying a lot of attention to each of you these lately and I do agree that somehow I neglect my feels for you guys. But still, eventhough I might not be as crazy as I used to be, like spazzing about you all them time, eventhough i'm no more part of those so-updated-fans, deep inside of my heart and mind, i'm still thinking about you guys. Somehow, I even questioned myself, was I no more your fans? People around me might judge me because I looked like I had left this fandom, but I never said that. Am I really no more your fan? But. Everytime i'm thinking about that, I started to cry. Whenever I heard people bashing you guys, I started to get mad. Whenever people insults you, I cried. Then I know, i'm still destined to be an elf, to be your fan, and will be forever an elf. You guys are the one that brings me into this k-fandom, so let you be the one that will drag me out from this world as well. I'll forever support you guys. No matter what. I'll stand as an elf until the end. Once an elf, always an elf. Together we make the entire world become a sapphire ocean."
It's been eight years, eight years since they debuted.
so back to the memories from where do i start stanning them. it was all started in 2006. cousin introduced them to me, but they didnt caught my eyes immediately, until i saw their "miracle" mv. lol, they were all so fluffy and cute. so i started digging stories about them and ended up being a creyji fan of superjunior! and thanks to this wonderful boyband, i met lots of people from over the world which i never imagined i could meet.
I am eternally grateful for all you've done for me, boys.
There's no way I can stop to be your elf, superjunior.
Thankyou for everything.
My only wish right now, is to see the 13 of my ultimate idols, standing back together on stage. and i'm still wondering, when will I get to see that
leeteuk heechul hangeng yesung kangin shindong
sungmin eunhyuk donghae siwon ryeowook kibum kyuhyun
HAPPY8THANNIVERSARYSUPERJUNIOR
8 years and counting
- the last man standing -
Labels: 8thanniversary, super junior
life ON Nov 3, 2013 AT 11/03/2013 01:07:00 AM
hello readers stalkes and all.
omg it's been awhile like really awhile since i'm here.
oh well lots of things happened to me for this two months.
i already continue my study here in UMS Labuan, taking international marketing as my course. tbh, marketing was never be on my list course cus i never have an interest on it. like seriously! but idk how can i get this as my main course here. i dislike it tbh.... but yeah what can i do though. :( but anyway, U life is really exciting. well compare to school life lah~ but still cannot beat the fun of being a student in high school. no joke
anyway, this part of my life in uni for this past two months
and. there's another date for me to remember and it's
19 November 2013 which was
ONE GREAT STEP IN MALAYSIA.
to be honest, i never imagine that i could finally met one of my group that i stan so craze. and yea, i finally met them. it was damn havoc! i barely remember anything happened during that time. the moment where all of them came out on stage, my mind was totally blank! i'm freeze. i was so mindblowned by them. and the only thing was in my mind was
"are they really infinite? am i dreaming? this is not a dream right? that is sunggyu right? woohyun right? ya allah the guys are really in front of me"
there were so many things happened. i met some of the fansites. and yeah, most of them are pretty, i wish i could be that pretty like them so the boys can recognize me too. lol. and oh, this is my first concert ever where i dont have anyone with me. before this, there are friends with me when i went to ss2 ss3 showcases. but this time i got no friends came to the concert. so i met some new friends there. yeol stan, woohyun stan sunggyu stan myungsoo stan and theres more. it was nice meeting them. and it was rained on that day so i barely wandering/run to get the free slogans that were distributed. in the end, i got no slogans at all except honeytree's and MYinsprit's. lol. one thing i'm still not satisfied with was woogyu barely came to my side that time. sighs~ not my luck. lol. okay, i'll update this again when i got free time.
so here some of the memories during ogs
(i didnt take out my dslr bc of those fucking annoying staffs sighs
so here goes my blurry fantaken using phone's camera)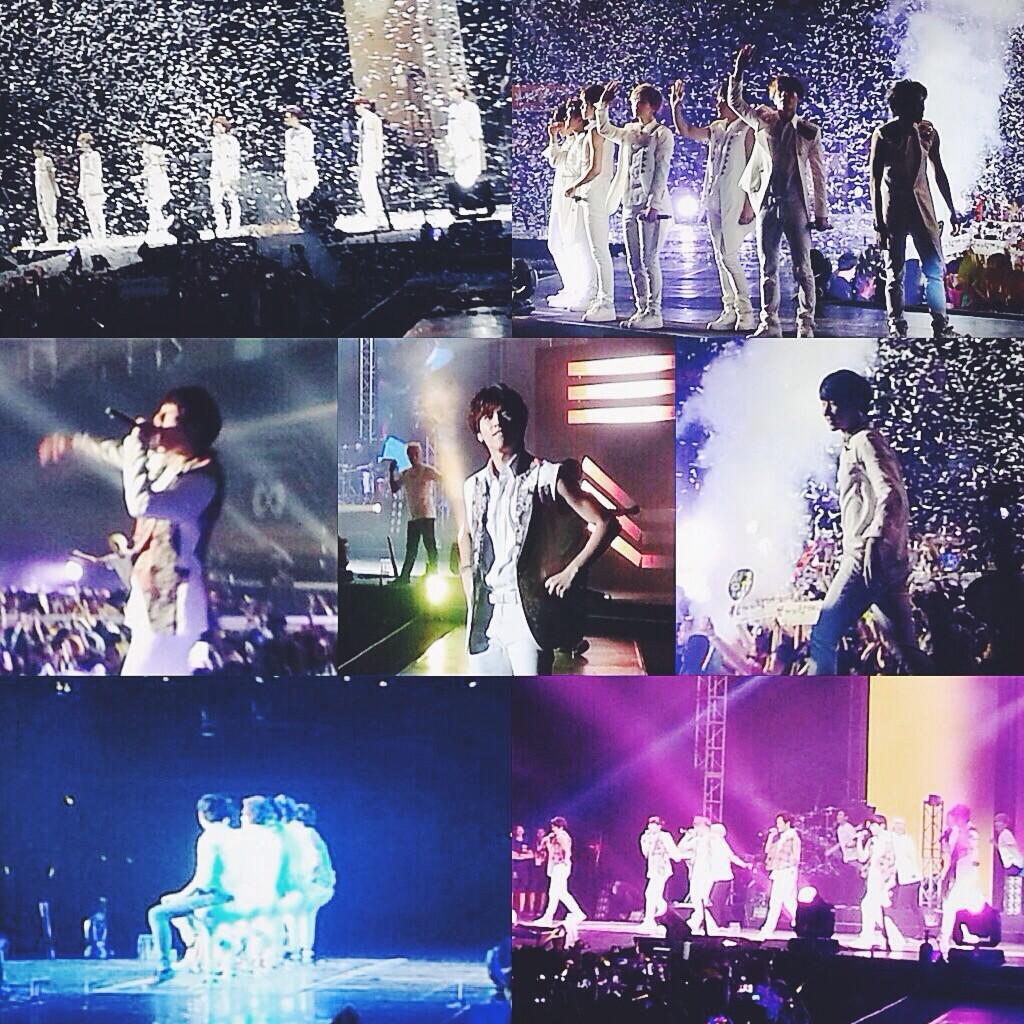 ANYWAY, i'm in mid-sem break now!
hello home sweet home.
- bye for now -
Labels: infinite, life, ogs, university
ON Aug 22, 2013 AT 8/22/2013 12:55:00 AM
22 august.
hello dear bloggers and all. it's been awhile since i'm updating my last post here. i don't really have so much time to even post anything here.
it's already 22 now, and once september comes, i'll be starting my new life in university. huhu excited and kinda scares too. i'm so gonna miss my fangirl life. i don't think i could be as active as i used to. and for sure, i'm gonna be so outdated with all the updates.
someone asked me, i'm gonna enter university, so does that means, i'm going to leave my fangirl life? the answer is still going to be the same, NO! there's no way i'm gonna leave this virtual world. maybe, i'm not gonna be as active like i always did, and i might stop scrolling timeline on twitter, searching for updates. but one thing that will be never change is, i am still gonna be in this virtual world. not going to leave my fandoms and fangirl life.
that's it. ////destiny