#prayforjapan ON Mar 14, 2011 AT 3/14/2011 04:01:00 AM
last friday, an incident that happened in Japan, was a tragedy for all Japanese and the world. cars, ships and buildings were swept away by a wall of water after the 8.9-magnitude tremor, which struck about 400km (250 miles) north-east of Tokyo. the quake was the fifth-largest in the world since 1900 and nearly 8,000 times stronger than the one which devastated Christchurch, New Zealand, last month, said scientists. the strong waves hits Japan's Fukushima and Miyagi the most. lots of people have died and injured. and some are missing. let's just pray for them all.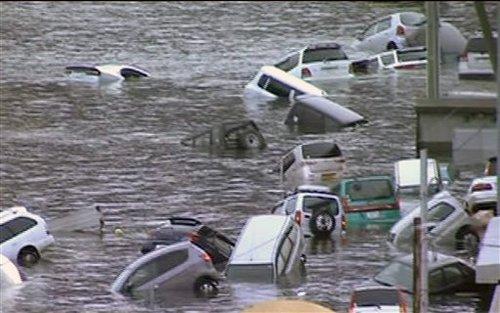 if i'm not wrong, there's 11 countries which also have been warned by this tsunami alert and Philippine is one of it. that night, my mom got a message from her friend, that Sandakan, which is in Malaysia also got warned by this. since Philippine is just near to our place. alhamdulillah, tiada apa-apa yang berlaku. syukur.
anyway, have you guys heard about the supermoon on this 19 March? i've heard about this from some news. it's not a supermoon, but a huge supermoon. let's just hope, that there will be nothing happen. amin. :)
Labels: Japan, Supermoon, Tsunami